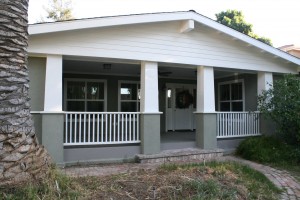 Welcome to our home!
We'd thought that we'd give you a little tour of our 'Still in Progress But Slowly Coming Together' house. Over this late summer and now during autumn, we've been able to unpack and get things mostly set up. We have been so incredibly blessed by the Lord through our family and friends. Each room is made homey only through other's generosity and labor! Thank you, one and all. We thought you might enjoy seeing the results!
Wow. Green grass. It *actually* happens when you start watering the yard. Shocking, I know.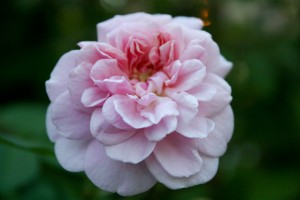 A few fall roses are gracing our yard. The fragrance is so sweet.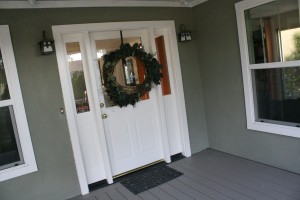 A pretty welcome wreath, thanks to Mom Loomis!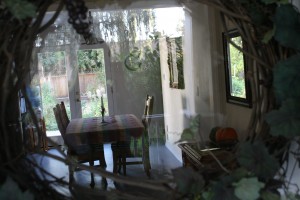 The view the UPS guy sees when he delivers packages, and which you would see if you knocked on our door. : )
Open the door . . . and "Welcome to the Loomis home!"
Our guestbook (don't forget to sign before you leave!).
Our family table lies ahead.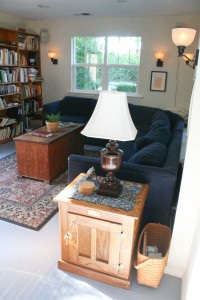 The library is to one side of the entry.
Ready for a crowd, thanks to kind friends from our church.
More books in the library, a video screen covered by a lovely quilt, which is to be covered (someday) by a fun print (while we save up for more bookshelves!).
The music room is on the other side of the entry.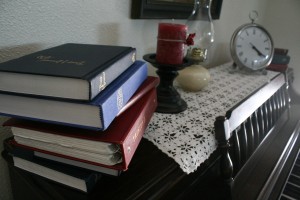 The piano has been getting a workout with some exciting hymn-writing projects. More on that later! : )
Looking back from the music room, across the entry, and to the library.
Now we have a very long, un-exciting, and currently un-decorated hallway. Someday, I want to put up a wall of family pictures.
But wait! What is this? It's the most exciting room of the house!!!!!!
The Server Closet!!!! Yes. It's still in progress. But, all necessary parts are working *quite* well, I'd have you know.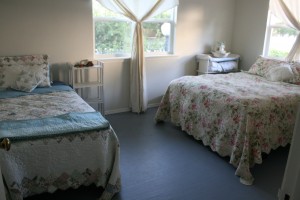 This is the future girls room, which is currently set up as our guest room.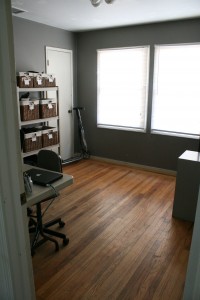 Oh wait. What is this? A newly cleaned and organized room, de-cluttered of boxes, junk, and general stuff!!!!!! Whoohoo!!!!!!!!!!!!!!
The study's OfficeMax supply section.
Steven's work space, most days of the week.
Steven found these neat little tags to keep our baskets organized.
The guest bath. Yes, that's real Grecian marble. This phase of the remodel was done years ago, and is quite elegant, if you ask me.
Ok. Now it's time for a *scary* room. Du-du-du-duuuhhhhhh!!!!
Yes, we still have a few of these types of rooms left. However they are getting better. Someday we hope this room will serve as the nursery, but for now, it's going to be the sewing room.
It was fun to unpack my fabric stash and start getting things organized.
Next, we have our room, complete with some amazing Craig's List and Goodwill finds.
And the master bath (you can see a splotch of test paint on the wall in the mirrored reflection–one of these days, we're going to get around to painting . . . )
Back through the dining room, where you can see the front door . . .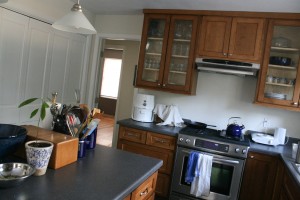 . . . And our lovely kitchen. Notice the Kombucha and Sourdough starters hiding underneath the towel; the ever present jars who often inhabit our culinary escapades.
Our wonderful pantry, complete with shelving, brackets, and hooks put up by Dad Serven! Thank you, thank you, thank you!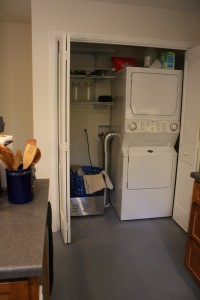 The Laundry closet. Not very exciting, excepting the fancy new shelving!
Looking out the back door, you can see the remains of our summer garden.
I had never grown eggplants before, so this was kind of fun!
Winter garden planted; sprouts are just coming up. A few tomatoes still left on the summer garden.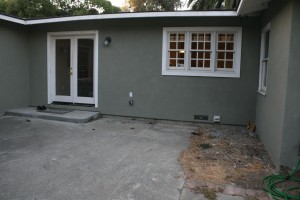 Back of the house. Someday I'd like to plant a little herb garden out the kitchen window.
And now, back inside for my favorite picture of all. My sweetheart of a husband. : )