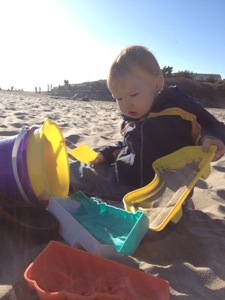 Our family LOVES, LOVES, LOVES going to the ocean. And it's really not too far away. In the busyness of life, though, it doesn't happen very often. Especially with all the pregnancies, morning sickness, preterm labor, and postpartum days of the last several years. ;) It was really special to pack a picnic and spend a lovely day at the beach! Here are a few snapshots of our day.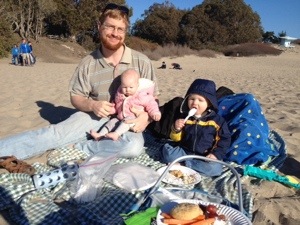 Picnic lunch with my precious people: tuna salad, sourdough biscuits, grapes, carrots, cottage cheese and last but not least, sourdough chocolate chip cookies! Yum.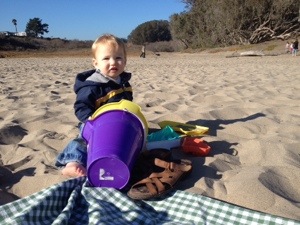 Nehemiah loved playing in the sand.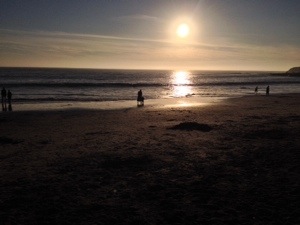 Mommy took Nehemiah out to the water before it was time to go home.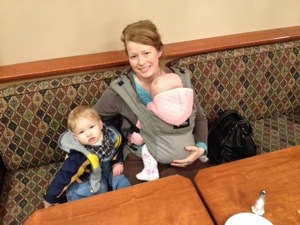 We passed some really cute shops on up way to the beach so decided to visit them before heading back home. We bought some yarn to make Priscilla Jane a hat, some delicious freshly made salami from a amazing local butcher shop , and after trying to eat dinner in the van, gave up and had a super yummy dinner at a French pastry shop. The lamb stew was incredible!!! Unfortunately this was the only picture we took at that stop and it was when we were still tired and hungry and not after the delicious dinner. :)