Thanks to a friend's gracious help, we will, Lord willing, be able to let you watch our wedding live, here on this blog, just as has been done before in recent memory.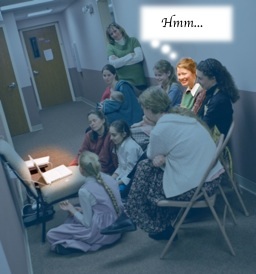 Above is Rebecca watching still another wedding, during the 2009 Men's Advance.
So, Nov 6th, 4 o'clock p.m. Central Time, keep your browsers pointed right here, srloomis.com!